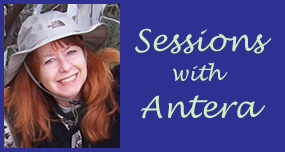 INDIGO/EPFX SESSIONS
This quantum biofeedback system is the energy medicine of the future, combining the best of modern technology with ancient healing methods. It holistically detects and balances stresses in all four bodies, giving valuable information in the process. A must to keep lightworkers balanced! In person or remote. Antera is a certified biofeedback technician. In person or by phone/email/skype. More on INDIGO (formerly SCIO).
PSYCHIC-INTUITIVE SESSIONS
Antera is a trained psychic healer, and has been intuitive all her life. In these sessions she finds and clears blocks in your aura, chakras, and other subtle bodies, so your Light can shine brighter and your Higher Self can connect with you better. Deep issues and past lives often come up for healing. She uses powerful spiritual energies to dissipate karma, dissolve old soul contracts, permanently cut toxic energy cords, and remove old patterns and limitations. BioGenesis tools, energy balancing devices from Atlantian times, are incorporated in these sessions. In person or by phone/skype.
EFT SESSIONS
EFT (Emotional Freedom Techniques) is a psychological form of acupuncture, a tapping procedure that gently and quickly realigns the body's energy system in relation to specific emotional or physical issues. It works because unresolved emotional issues are held as disruptions in the body's subtle energies. These disruptions inhibit our natural ability to heal, leaving us open to nagging fears, anger, chronic pain, self-sabotage and illness. A powerful way to clear deep underlying issues and patterns, especially with Antera's intuitive approach. In person only. More on EFT.
SPIRITUAL COUNSELING
Antera helps individuals find clarity on their issues through the higher perspective of the soul, to gain deep insight and help them find the highest solutions or make decisions based on the amount of Light that is created. She also works with couples who want to raise their relationship to a new level of love, understanding, and spiritual union. She teaches them how to relate to each other from the level of the soul instead of the personality.
---
ANTERA'S RATES
(Subject to change without notice.
Please confirm before your session.)

$95/hr


---
TESTIMONIALS

"You have such amazing healing power!! You have the ability to make such a tremendous difference in such positive ways. I'm feeling wonderful and light. I think it was the guidance from the universe that connected me to an angel like you!! Thank you again for filling me with golden light and healing some painful parts of my life!"

"It was truly a life changing session. After the session my body was opening so fast it felt animated. It was amazing! Strange synchronicities have been happening, and on the whole I feel very light and hopeful and ready to work. I also have been putting myself first in a loving way which I have never done before."

"I thank you so much for the last session. My back pain is GONE. And I feel much stronger and more centered."

"Antera, thank you so much for the love, warmth compassion and insight you gave me today. You're an amazing woman and I feel so blessed that we crossed paths. I feel so much of my body since our session. I am so optimistic and excited for the journey I am on."

"Just want to THANK YOU again for the beautiful healing work you just did with me tonight. After I hung up the phone I went outside to meditate and could feel my heart just bursting (still is) with Love and Glorious Light and I feel so grounded and stable in my Earth Body. Wow, you cleared out a whole lot of debris!"

"This last session was the deepest processing yet, seems to have opened a cavern of productive positive energy. I feel a lot clearer and in power to have effect in the world. These sessions are really having a quantum effect."

"I can not even believe the amazing things that have happened since we spoke. I had a very big breakthrough with some math equations I've been trying to understand for years. Also, I had some very clear Guidance and felt so much clearer and understanding a lot more. This gift is truly amazing and I thank you so much for it."

"I want to say thank you again for the session with you. It has been very effective, subtle, and I feel lighter!! A friend said 'you sound much better,' and my voice was lighter. We are making some serious headway on clearing that old garbage! Woo Hooo!! I'm looking forward to another session with you."

"I feel very well after our session of clearing & aligning the chakras, it's almost as if I can think now, whereas before, I was trapped somewhere. Please allow me to give you my gratitude."

"Antera is a caring, competent SCIO practitioner who makes you feel very comfortable. So far I have had a general body scan, followed by several pinpointed treatments for certain areas. I could definitely feel the energy from the machine, and it was remarkably the correct action each time. I have more energy now, improved digestion, and less pain. I highly recommend her."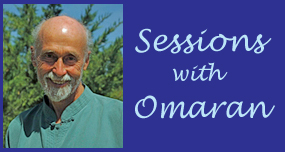 CHRIST LIGHT TRANSMISSIONS

In these profound sessions, Omaran is overlighted by Jeshua (Jesus) and looks through His eyes to see and clear your aura. Without touching you, he tones pure notes while transmitting the Christ Light, an intelligent energy that surrounds and uplifts you by removing resistance and immediately raising your vibration. One-half hour sessions, in person or by phone/skype.

PATTERN REMOVAL

These sessions use the same Christ Light Transmissions to focus on a particular pattern you want to permanently dissipate and heal. This is a very concentrated and powerfully effective process. One-half hour sessions, in person or by phone/skype.

PYRAMID SESSIONS

Omaran is the physical guardian of the powerful Mt Shasta Pyramid, taking individuals and groups inside. Just by sitting inside the pyramid, you are in an energy field that is optimal for humans at all levels, and therefore allows the healing and spiritual insights needed. Chanting or stating your affirmations inside magnifies them. Vision Quests, long uninterrupted time alone in the pyramid, are intensely transformational.

CHARGING UP INTENTIONS

Omaran uses his powerful voice to chant your intentions inside the Mt Shasta Pyramid, magnifying them by hundreds of times. Send your short list of intentions and a picture of yourself alone, by email. The intentions will be reviewed and approved before chanting, so please word them carefully. Appropriate intentions are positive, present tense, and realistic. After chanting, the written intentions and picture will be left inside the pyramid for 72 hours, creating a strong resonance between you and what you want.
---
OMARAN'S RATES
(Subject to change without notice.
Please confirm before your session.)

Christ Light Transmissions:
$75

Pyramid Sessions: see Mt Shasta Pyramid

Charging Up Intentions:
$55 per short list

---
TESTIMONIALS


"Your pattern removal techniques just WORK, big time, and I thank you for providing them to people ready to change their lives."

"My most sincere thank you for the session we had. Inevitably, a few days after each of our sessions, something remarkable and positive happens in my life, apart from the respective pattern being gone for good and the relief that brings - which is huuuge, especially in the case of the mega-pattern as the one we removed most recently!"

"Thank you for the Christ Light session! It quickly took me right up to a place that is pure and clear, and that usually takes me a long time in meditation to get to, if I ever do. I just wanted to stay in that space."

"I just loved the transmission, it feels like coming home, so nourishing."

"Thank you so much for building this pyramid! I am so grateful. It is the real thing, what an amazing tool! The energy is so pure and I got a lot of clarity on my soul's mission while inside."

"I wanted to thank you and Jeshua for your again, no less than billiant work - the pattern is so - gone!"

"The pyramid downloaded some light energy from the Masters. My crown opened big-bright-flowing. I received some messages and lots of big love!"

"I feel I have been through another dimensional change. The love and intent of Christ is so strong, and I am happy! I am so grateful."

"Whew, I can only say: YOU AND JESHUA - YOU GUYS ROCK!!!"

"Miracles have begun to occur this week on my intentions, which have been on my 'list' for years. Today I see a way it can actually happen. I can not thank you enough!"